by Lauren Harlin
Christmas is a wonderful time of year, its full of festivities, traditions, parties and spending time with loved ones. Everywhere you look there are twinkly lights, festive decorations and Christmas music is being played. Santa is busy checking the naughty and nice lists and the Elves are busy working the workshop finishing all the gifts! The Xtreme Vortex team have been busy elves too, delivering all your activities and games for your Christmas events.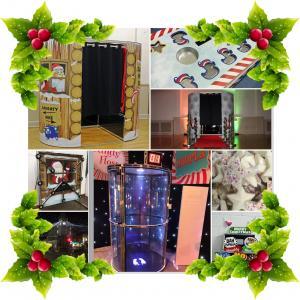 December is a busy time for the team, Christmas events are non stop and the team work incredibly hard to deliver our Photo Booths, Reaction Games such as the Batak, Neuron Race and LED Games such as LED Foosball, LED Air Hockey for your parties. It's an absolute pleasure to be involved with so many wonderful events during the festive Christmas season and we feel proud that we are able to provide activities and entertainment for so many wonderful clients.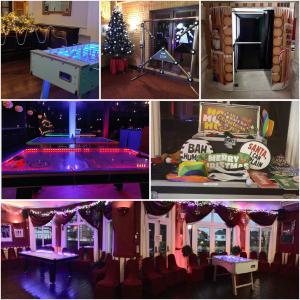 Our product range is full of exciting activities ranging from Inflatables, Interactive Games, Photo Booths, LED Games and more. Christmas Party season sees a high demand for certain products such as:
LED GAMES AND UV GAMES
Our LED Games hire and UV Games hire product range is growing year on year. We even added a brand new UV Game for hire to our product range just in time for the 2018 Christmas Party season, if you haven't seen our UV Cash Grabber yet take a look, its fab!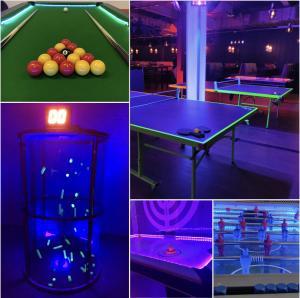 All our LED and UV Games have been flying off the shelves this year with the LED Air Hockey, LED Foosball Tables, LED Pool Table, UV Cash Grabber being in really high demand.
PHOTO BOOTH HIRE
Photo Booth hire is always popular during the festive season. Everyone loves a Photo Booth and our Booths always come full with a prop box and at Christmas time we fill them with festive props such as Santa hats, candy canes and so much more. Our Photo Booth hire range includes a variety of Booths ranging from Classic Photo Booths, Green Screen Photo Booths, Video Booths and Selfie Pods. Most of our Photo Booths also have the option to include social media and email sharing.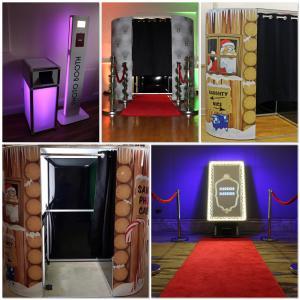 REACTION GAMES HIRE
The request from some clients was for some competitive fun at Christmas Parties this year so our Neuron Race and Batak Reaction games were in heavy demand. We include a scoreboard when our reaction games are hired making it possible to keep track of the top scores. Many of this year's Christmas Party Events saw prizes given for top scores.
CASH GRABBER
Once again the Cash Grabber was incredibly popular for Christmas Parties. And with the new addition of the new UV Cash Grabber for 2018 we gave our clients an opportunity to have something extra special for their event. If you haven't seen the new products added at the last hour in 2018 you can find out more information by reading our New Activities 2018 post.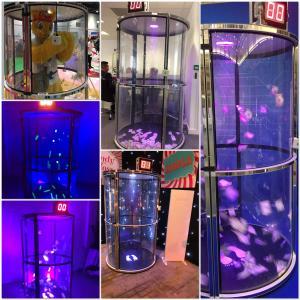 As mentioned at the beginning of this post, our team have worked incredibly hard over the festive season to make your Christmas Parties fabulous. The Xtreme Vortex team will be taking some well deserved time off over the festive period to recharge their batteries, have some fun and spend precious time with loved ones. Our offices will be closed on Monday 24thDecember and will reopen on Monday 7thJanuary. We will be back with you in the New Year and will have some exciting news to share with you.
So as 2018 draws to a close all the team at Xtreme Vortex would like to take this opportunity to say thank you for all your business in 2018 and we look forward to working with you again in 2019! Have a very Merry Christmas and a Happy New Year!