by Lauren Harlin
As we head towards the end of February 2019, we are busy putting the final touches to our Trade Stand for International Confex. The show takes place on 26th and 27th of February at Olympia, London and you will find us located at the front of the show on stand B24C. This London Exhibition is worth a visit for event professionals so make sure you come and say hello to our team! You will find us at Trade Stand B24C, it will be the Trade Stand full of Interactive Games and Activities ready for you to experience.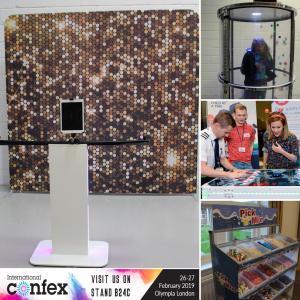 International Confex is jam packed full of great content, key speakers, networking opportunities, event suppliers and venues exhibiting their services. The show did face some real challenges in 2018 as it coincided with one of the most logistically challenging weather events of the year, the 'Beast from the East'. The show did see some dedicated and determined event professionals battle through the snowy conditions to attend the show, it just shows how resilient the events industry is. This year we are hopeful that the weather conditions will be considerably better, making it easier for visitors to attend this show stopping Exhibition.
We are very excited to meet clients, create new relationships and showcase a handful of our Interactive Activities and Games. We hire a wide range of Activities and Games including Reaction Games, Interactive Games, LED and UV Games (Pool, Air Hockey, Foosball etc.), Inflatables and even a Climbing Wall. Although we would absolutely love to bring along every activity in our hire range there just isn't enough space, so we hand-picked a few for visitors to experience at the Exhibition.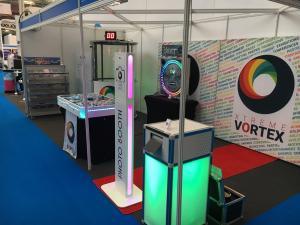 We get really excited about filling our Trade Stand with Interactive Games and Activities. This year we have two brand new activities, Ballnado and the GIF Array for you to try along with classic Exhibition favourites the Neuron Race, Pick 'n' Mix and more about these activities to follow.
Our stand will be a live experience providing visitors with the opportunity to experience Interactive Games and Entertainment so make sure you visit us at stand B24C. It's a perfect opportunity to have a chat with us about all your event requirements and experience some of our interactive games. Here is a sneak peak of the new Interactive Games and Activities what we will be showcasing on our trade stand along with some of our trusted favourites you may have seen before.
Ballnado is what you have been asking us for! We have had so many requests for a ball collecting game, so we listened and it's arrived! Ballnado is a new activity in our hire range for 2019 and we are very excited for you to experience it!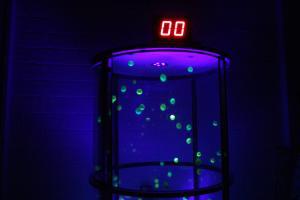 Step inside the Ballnado and prepare for the ball collecting fun to begin. When you are ready the experience will begin, the fan will start and you will feel the air rush around you, the balls will begin to float and you can start collecting. How many balls can you collect in the allotted time and can you get your name on the scoreboard?
The Ballnado is perfect for Brand Activations, Exhibitions, Corporate Events, Trade Stands, Awards, Parties and more.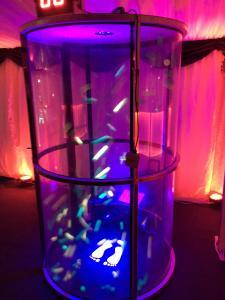 Ballnado Branding
Like many of our activities and games Ballnado can be branded with your logo/design:
Brand the panels of the Ballnado (The front panel branding is the most popular option.)
Branded Leaderboard header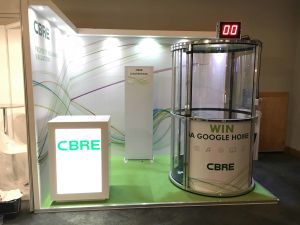 The GIF Array Booth captures GIF's with a difference and its brand new to our activity hire range for 2019. Simply stand in front of the backdrop, strike a pose or animate yourself and let the camera snap away capturing your GIF. The camera will slide along a curved bar taking the pictures from different angles adding a 3D effect to your GIF making it a little bit different.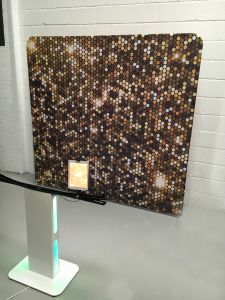 GIF Array Branding
Branding activities ensures its bespoke for you and your event. The GIF Array has several branding options:
Brand the GIF Array Photo Booth with your logo/design
Customise the prop box to include bespoke props
Customise the background guests stand in front of, popular choices include step and repeat walls, logos, scenes etc.
Brand the overlay in the GIF image sent
Add custom messages to be sent with the GIF
If you have visited Confex before you may have seen our Neuron Race and if you haven't you're in for a treat because it's great fun. The Neuron Race is a two person reaction game, players must strike the lights as quick as they can to get the highest score. Its fast, fun and competitive.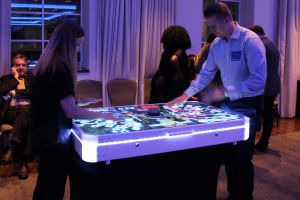 Neuron Race Branding
The Neuron Race has branding options available which make the game bespoke for your event:
Branded game overlay – create your own design for the game playing surface
Brand the full Table Skirt for the table the game sits on
Brand a table runner (great option for tight budgets)
Branded Leaderboard header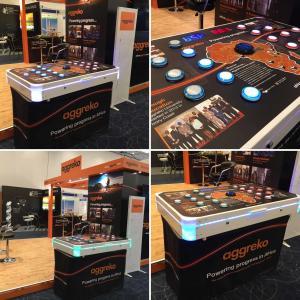 Everyone loves a sweet treat and this year at International Confex we will be providing sweet treats for everyone who visits our Trade Stand. Visit us at stand B24C and help yourself to some sweeties! Make sure you send us a picture of you enjoying your Pick 'n' Mix sweet treat on social media @xtremevortex and use the hashtag #tweetthesweet.
The Pick 'n' Mix Stand is available for hire as part of our hire range and again can be branded for your event needs.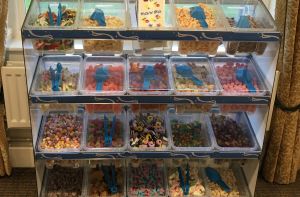 Pick 'n' Mix Branding
Pick 'n' Mix branding is available with different options to suit all budgets:
Brand the Pick 'n' Mix Stand
Brand your sweetie bags
Brand your sweetie cups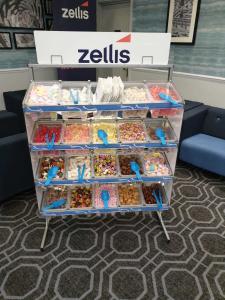 So if you want to see some of our Interactive Games and Activities and experience them for yourself make sure you come and say hello to the team at International Confex at Olympia, London.