by Hannah Burt
Let me take this opportunity to wish you all a very Happy New Year from all the team at Xtreme Vortex, we hope you had a great festive break! All our team had a great Christmas break and are refreshed and ready for the year ahead. The office is open again after being closed for Christmas and we are back to it and in full swing of attending your events and busy planning for the year ahead.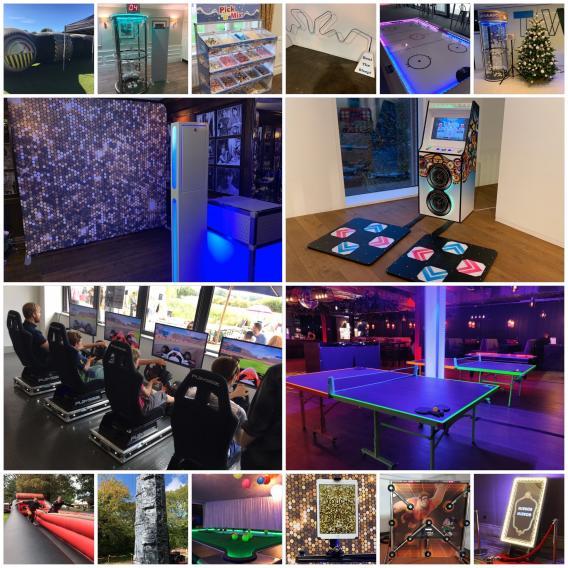 New Year usually comes with some resolutions. I personally have made a resolution to limit my coffee intake but as an event professional and busy mum of two I'm not sure that's going to be an easy one to stick to this year.
As you ease yourself back into things this January I thought I would give you a recap on some of the activities that landed on our shelves in 2019 as sometimes new activities can slip under the radar! Remember many of our activities have branding options, these are areas on the games where we can apply your company brand, design or event theme making it bespoke for your event. So get yourself a drink, make yourself comfy and take a look at what activities you might have missed.
Race Simulator Hire
Racing Simulator hire was on our wish list for quite some time and when the opportunity arose to add them to our activity hire range we just couldn't resist. Our Race Simulator hire comes in two options, Two Race Simulator hire or Four Race Simulator hire. Both Race Sim options include force feedback steering wheels for a realistic racing experience, bucket racing seats and HD screens. So if you need to hire Racing Simulators for your Corporate Event, Brand Activation, Party, Family Fun Day, Exhibition or any type of event we can help.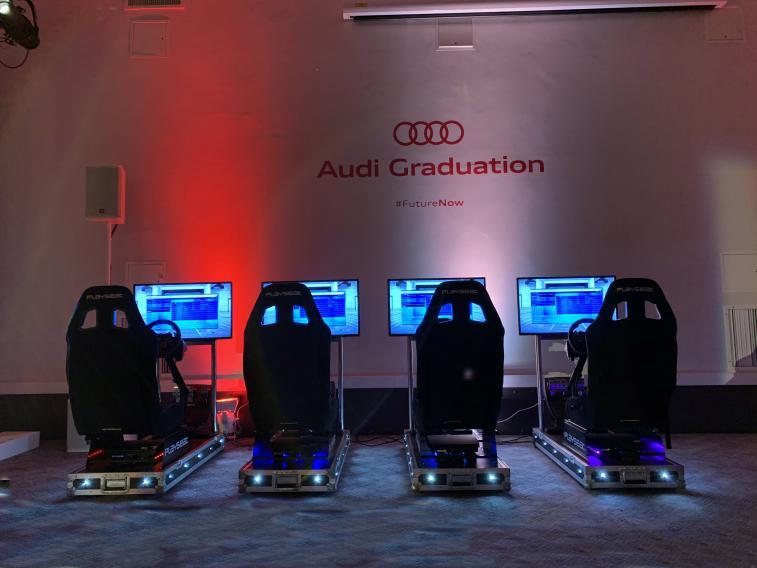 Crack The Safe Hire
Crack the Safe hire is a simple but effective game, it's perfect for Brand Activations, Exhibitions and Corporate Events. The clear perspex safe is locked and set with a unique four digit code the only you will know. To Crack the Safe the code will have to be guessed and entered correctly. The Safe is a clear perspex box so you can see inside from all angles making it perfect for displaying a product or prize.
Branding can be applied to Crack the Safe. The safe sits on a stylish table with four sides that your design can be applied to which is why its so popular for Brand Activations and Exhibitions.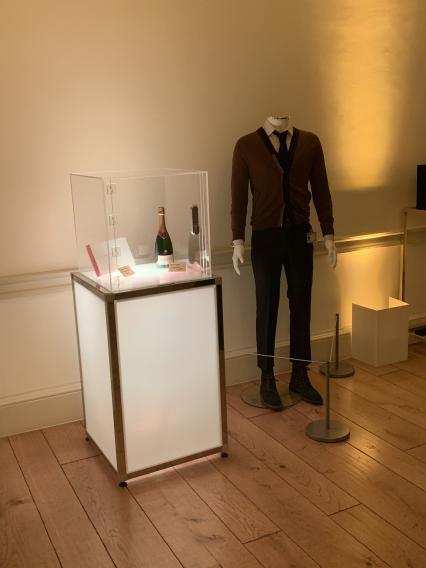 Pub Games Hire
Our Pub Games hire was incredibly popular in 2019, so much so that we added more Pub Game Tables for hire. If you have hired our Pub Games before you will know they are not your average games. We make sure we supply top grade tables and upgrade them to include LED lights on the tables making them look spectacular for your events.
We now have multiple tables for many games including Pool Table Hire, Air Hockey Hire, Foosball Table Hire (Table Top Football) Buzz Wires/ Steady Hand Game Hire, Table Tennis Tables (does not have LED lights) and more.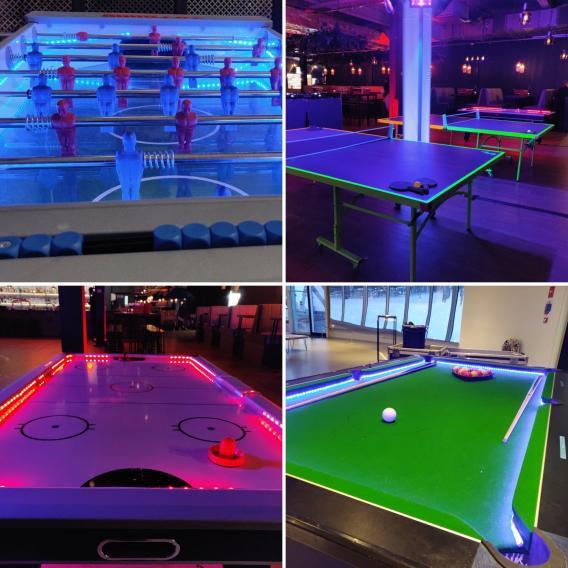 Dance Machine Hire
Dance Machine hire was added to our activity hire range in the later part of the year and went down a treat at Christmas Parties, guests really enjoyed dancing the night away! But Dance Machine hire isn't just for Christmas Events! It's perfect for Exhibitions, Parties, Corporate Events, Award Ceremonies, Brand Activations and much more.
Dance Machine hire is a two player game, the machine has a range of songs from pop classics to retro favourites so there's something for everyone to enjoy.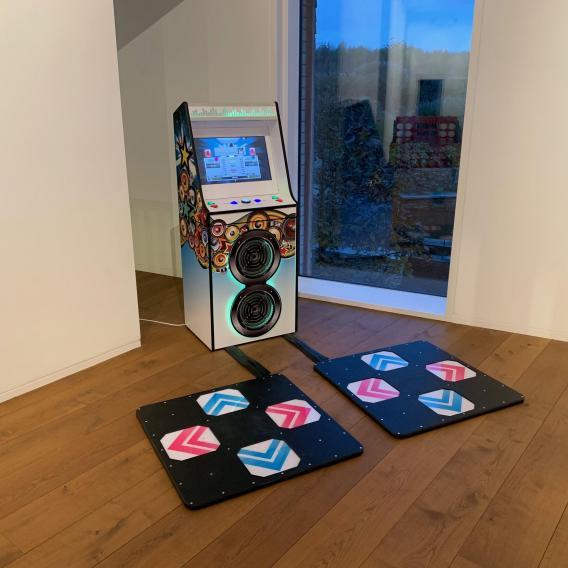 Cash Grabber/Grab a Grand Hire
If you have hired from us before you will probably know we have hired Cash Grabbers/Grab a Grand for some time so you may be wondering why it is being included in a recap for 2019, let me explain. Cash Grabber/Grab a Grand hire is an incredibly popular hire item and we decided it was time to upgrade them.
The new Cash Grabber/Grab a Grand hire now has sound options, we can provide a 30 second countdown timer with sound but you can still have the timer without sound if you would prefer. The new Cash Grabber has LED lights that are situated around the top of the game making it stand out. The lights can be set to a chosen colour to fit your brand or event theme making another bespoke option we can provide. More branding options are also available for the new Cash Grabber/Grab a Grand, for more information about these new branding options get in touch with the team and they will be happy to help.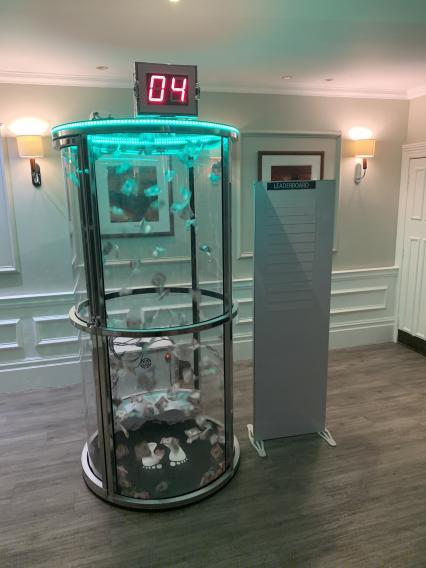 Ballnado Hire
What is a Ballnado hire I hear you ask? Take one Cash Grabber make some adjustments, throw in some very special balls and voila you have a Ballnado hire! The Ballnado takes the concept of the Cash Grabber but uses balls instead of tokens and those little balls really fly! The Ballnado has been upgraded just like our Cash Grabber/Grab a Grand hire so it too features LED lights, a new and improved timer system, sound options and new branding options.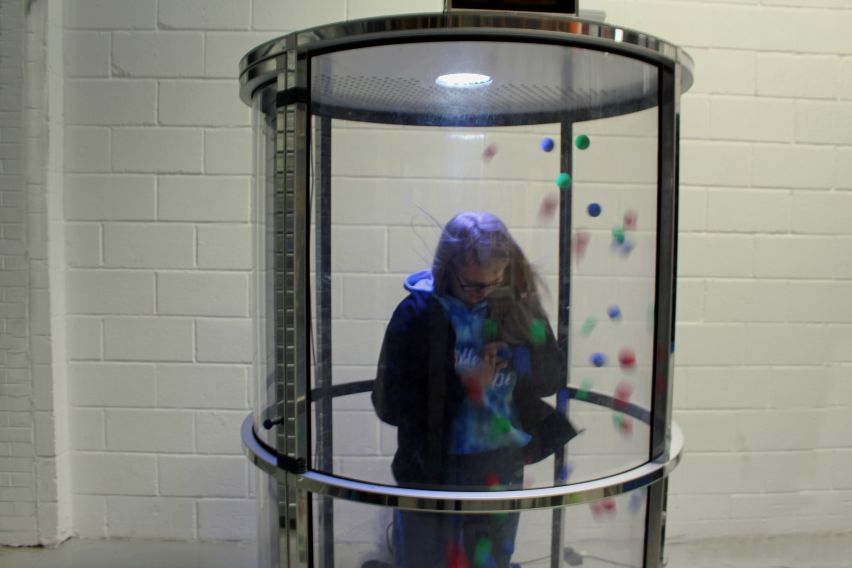 Snownado
Snownado hire, is that like Ballnado hire I hear you say? Yes it is but with white balls that look like snow and snow themed branding on the game. Snownado was introduced to our activity hire range in late November, just in time for Christmas. It was a snow stopper, I mean show stopper for Christmas events and with the LED lights set to ice white, a snowman themed backdrop and snow themed game header! The Snownado is perfect for Christmas Parties and Christmas events but snow themed activities are not just for Christmas, they happen all year round. Snownado is perfect for Corporate Events, Brand Activation, Exhibitions, Winter Themed Events and more.
The Snownado comes with our snow theming applied but if you need bespoke branding for your event there are lots of branding options are available for the game.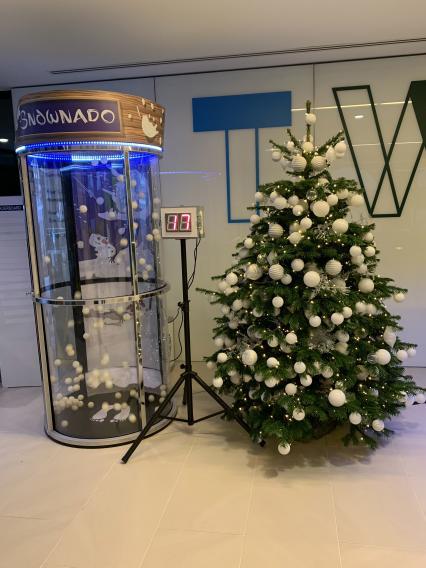 Contact Us
By now you have probably finished your coffee/tea, either that or you got so engrossed in the recap it's gone cold. Either way I hope you are now up to date with the activities. If you would like to enquire about any of the activities get in touch with the team and they will be happy to help.