by Donna Green
Climbing Wall hire should be at the top of your wish list when organising an event. A Climbing Wall creates excitement, provides a visual show stopping activity for guests to enjoy and builds an experience to remember.
I remember the first time I saw a Climbing Wall at an event, it was quite something. I remember standing looking up at the rockface watching as people climbed to the top. It had my attention, it drew me in and I wanted to be a part of the experience. I wanted to try it and as I looked around me I noticed I wasn't the only one who was quite mesmerised. The 8m tall Climbing Wall I was looking was drawing attention like nothing I had seen before.
I listened to children and adults around me talking about the Climbing Wall.
'Can I have a go?' were the most frequent words I heard from children and adults, along with 'woah, look at that, its huge'
The Climbing Wall created a buzz, a hive of activity with excited children and adults waiting to experience climbing. So if you want something show stopping at your event hiring a Climbing Wall will certainly do that.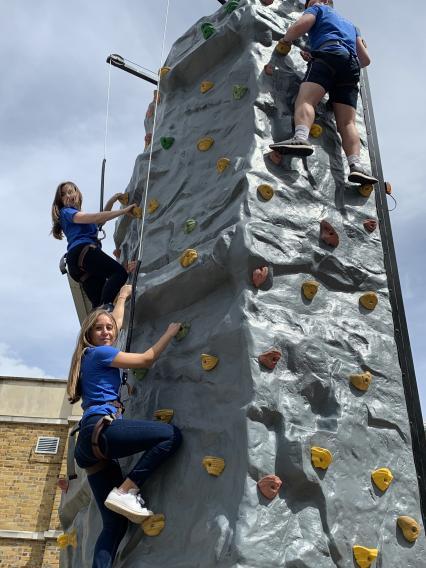 Experience Climbing
Climbing is becoming a more publicised sport, with its addition to the 2020 Olympics this year it has the ability to inspire a generation to try something they may not have thought about previously. Hiring a Climbing Wall for your event provides guests with the opportunity to do just this. Guests can try a taster Climbing session in a safe environment while creating an experience to remember.
Climbing Wall Hire – Xtreme Vortex
We have hired Climbing Walls for 12 years and we know just how popular they are for events. We hire Climbing Walls for:
Family Fun days
Corporate Events
Team Building
Away Days/Off Site Events
Brand Activation
School Activity Days
Many more!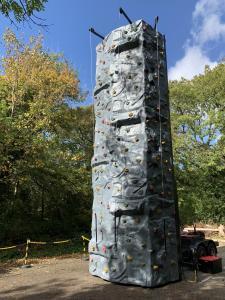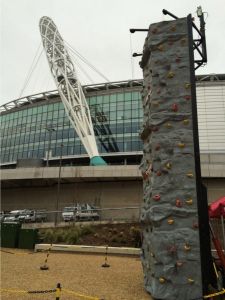 How can I hire a Climbing Wall?
If you have an event planned and want to explore hiring a Climbing Wall, get in contact with the Xtreme Vortex team. They will be happy to discuss your event requirements and give you all the information you need when it comes to hiring a Climbing Wall. Alternatively you will find a wealth of information on our Climbing Wall page.
If you want to know more about things you need to consider when hiring a Climbing Wall hire check out our Climbing Wall Hire Logistics blog for further info.
Climbing Wall Hire – Locations Covered
We are based in the South East but cover the UK with our Climbing Wall hire including, London, Greater London, Kent, Surrey, East Sussex, West Sussex, Essex, Hampshire just to mention a few!