by Lauren Harlin
At the stroke of midnight we said goodbye to 2018 and welcomed 2019. The New Year Parties are over, hangovers have been nursed and its now the time of year when we all make our New Year Resolutions and start healthy eating plans. Every year feels like it passes far too fast but 2018 really did fly by, I can hardly believe I'm sitting here writing our New Year Blog for you all to read.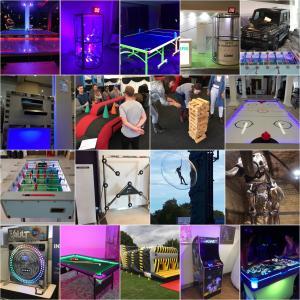 LOOKING BACK AT 2018
Throughout 2018 we had the pleasure of attending some truly amazing events with our activity hire. Each year our team have the opportunity to experience beautiful event venues and 2018 has treated us well! We have attended event venues across the UK ranging from Stately Homes, Hotels, Event Venues, Exhibition Centres, Offices, Football Stadiums, Sports Stadiums, Headquarters and so many more. I wish I could lists them all but you would be here all day!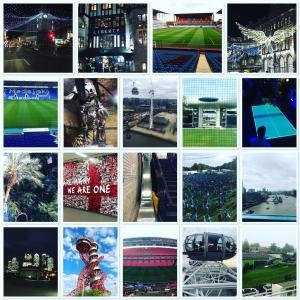 During 2018 we have attended so many events with different activities, too many to mention individually! We are blessed to attend such a variety of events such as Corporate Events, Brand Activations, Family Fun Days, Exhibitions, Roadshows, Team Building, Conferences and so many more. We hire such a wide range of activities and it still amazes me how one piece of equipment can be used in so many different ways at different event types.
BUILDING RELATIONSHIPS
We are proud to say that throughout 2018 we continued to build existing relationships with clients and make some new ones with new clients. The Xtreme Vortex team would like to take this opportunity to say thank you for your business throughout 2018 and we really do look forward to working with you again in 2019 on your fabulous events, we really are excited about what 2019 will bring!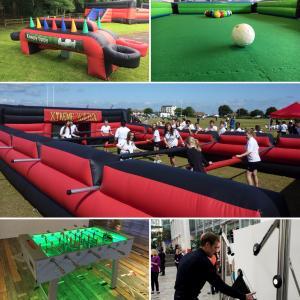 LOOKING FORWARD TO 2019
Looking forward to the year ahead is always an exciting time. Although we would love to tell you our whole years plan that's top secret, but we can let you in on some things happening early in 2019.
We will attending International Confex 2019 and we hope to meet many of you there. As usual our stand will be filled with our activities and games and we will be bringing some new activities to the show this year for you to experience but we can't reveal anymore just yet! We will be launching the new activities very soon so keep watching for more information! We are always on the look out for activities for hire and we won't disappoint with our new hire games.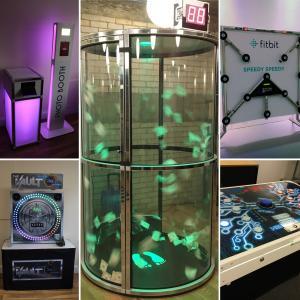 2019 EVENTS
Our 2019 event calendar is already filling up fast with your events, if you have an event date in mind make sure you get in touch to avoid being disappointed. If you need any help with activity hire for your family fun days, Conferences, Brand Activation, Exhibitions, Parties or any events our team will be happy to help.
Happy New Year
The Xtreme Vortex team have taken a much needed break over Christmas and we will be back in the office fresh faced and with re charged batteries on 7th January to help with all your activity hire and events. We would like to take the opportunity to wish you all a Happy New Year from the Xtreme Vortex Team and we look forward to working with you in 2019!!